Golf in Costa Rica
I am a very keen golfer playing off a 10,1 handicap and coming from southern Spain where we have around 65 courses within a 120km radius, which I believe is the second highest collection of courses in the world behind South Carolina in the USA. Therefore, I am able to recognize a championship course when I see one and I can assure you that the three golf courses near Casa Serena are all world class. Playing these courses, with immaculate fairways and perfectly cut greens, will prove to be a unique experience that you will want to repeat.
Máximo Alvarez-Garmón
Hacienda Pinilla
This is a fantastic golf course set within the grounds of the luxurious JW Marriott Hotel in Hacienda Pinilla. A tranquil 40-minute drive from Casa Serena, Hacienda Pinilla Golf is very challenging, but at the same time forgiving course that was designed by Mike Young and opened in 2001. Two of the holes finish at the oceanfront, making this a unique and unforgettable experience to enjoy. The course is long and golfers of all levels can play without any problems. The fairways and greens are very well kept and you will be amazed at the beautiful houses that have been built alongside the greens. The trees and tropical plants that you will see throughout your round will make you realize how beautiful Costa Rica really is, as the views and gardens are simply unbelievable.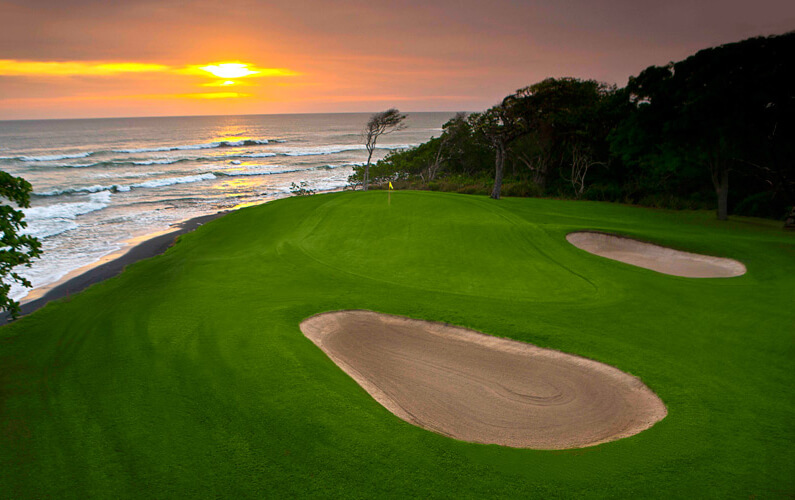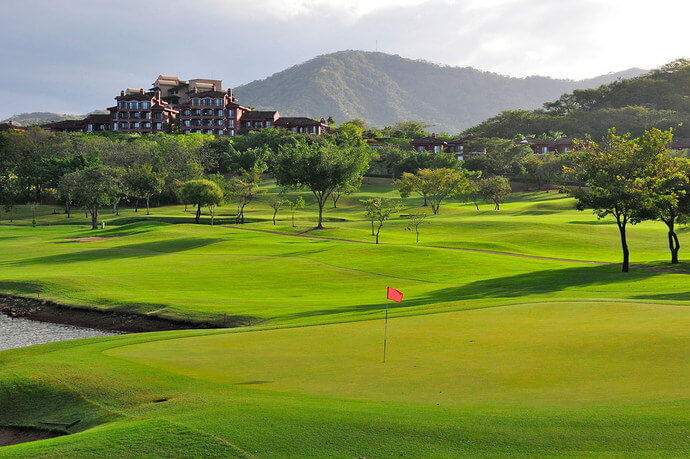 Reserva Conchal Golf Course
I very much recommend you play this course because of it's proximity to Casa Serena and moreover, because of it's beauty and quality. I would say it is a notch above Hacienda Pinilla in terms of maintenance and maturity, given that Reserva Conchal is perfectly manicured in all possible ways. You will encounter perfect greens and fairways throughout your round and there is a sensation of being in a tropical jungle given the abundance of palm trees and other unique vegetation. The course is not extremely challenging and all the holes are very well designed, so you should enjoy all of them without loosing too many golf balls!!! This fabulous golf course is built within the grounds of the luxurious and exclusive Westin Reserva Conchal Hotel.
Four Seasons Golf Club at Peninsula Papagayo
I have played this course on two occasions now and all I can say, with total honesty, that it is by far the best golf course I have ever played in my life! Every hole is simply breathtaking and I think I took a photograph in every single one before teeing off and after making my last putt! The entire course has views to the peninsula where you can see boats and yachts sailing away into the ocean. The fairways are literally carpets of grass given the perfectness of them all. The greens are fantastic and slope perfectly, making the speed of your putts suitable to be enjoyed by golfers of all levels. Overall, a paradise that is located 1,5 hours drive from Casa Serena and that you will enjoy and talk about for many years to come.